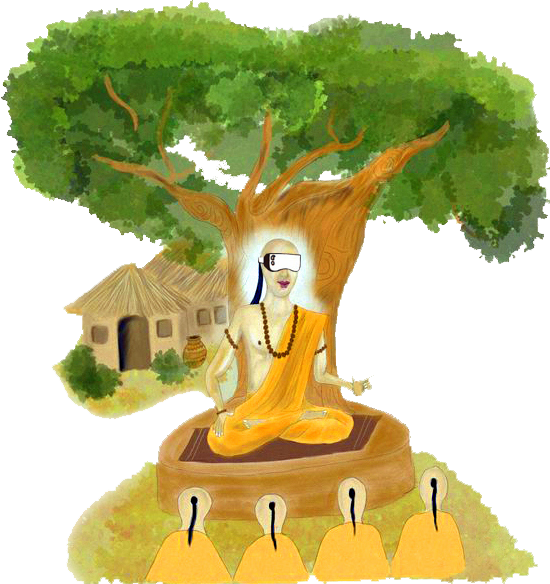 This is widely acknowledged as the age of science. Modern world believes that it alone of all ages possess advanced scientific knowledge. The primary basis for that belief is that accumulation of knowledge is progressive and always grows with the passage of time. But it is really surprising to find that Vedic Theories contains scientific theories in areas of Science and Arts, which are not only superior and richer in detail as opposed to the Modern Scientific Theories, but also contain knowledge in some cases like super space technology that is beyond the imagination of modern scientists.
Purana Vedas (Ancient Vedas) is a Vedic Research Center that would collect both original works and those related to the Vedic Literatures from across the Globe. Repository aimed at bridging the gap between ancient wisdom and modern science. Thousands of original texts on the Vedas and related Literatures now stored in libraries and universities in India and other countries would be identified and updating here for Helping the Research Scholars.
Purana Vedas is a Virtual Based Research Institute providing a broad range of resources and publications for an international audience. It focuses on Veda, Vedanga, Upanga, Brahmana, Upa Veda, Ayur Veda and Pratishakhyas, and their interconnections. The Vedas are a vast set of scientific teachings dating from the dawn of history. They consist of the mantras of numerous great Himalayan Yogis and Maharishis, who were said to have founded the wisdom paths for humanity at the beginning of this world-age ten thousand years ago. The Vedas are the origin of Ancient Science and Technology has influenced philosophies all over the world. The Vedas contain the basis for the Ancient traditions of Bharath Varsha that arose in the Himalayan region, including those of Yoga, Vedanta, Puranas, Tantra, Ayurveda and Vedic astrology. The Vedas also contain keys to the pagan traditions of all Indo-European peoples – the Greeks, Romans, Celts, Germans and Slavs – whose ancient languages and cultures resemble the Vedic.
World's First Online Vedic Research Institute:
Dr. Saikrishna Gajavelly is the Founder and CEO of MERA HOARDINGS has been in the outdoor industry for over 12 years based out of India. He completed his master's degree in advertising and marketing in 2008 then started the journey in the out-of-home advertising industry. He completed his Ph.D. and received his doctorate in "Ancient Indian Vedic Management" in 2010, Started research and development institute on ancient Indian science and technology (Purna Vedas). His knowledge in research and development fields helps to develop innovations from the Ancient Vedic Science.
Our Vision is to researching on Maharshi's Physical Places like Ashramas and Shastras Written By Sages, Making Animations of Maharshis Shastras (Literatures) and finding the Science and Technology Aspects in those literatures for the Purpose of adding scientific evidence to Every Literatures. Purana Vedas is Online Research Center, you can easily connect with us through the website and Mobile Apps, including our over Hundreds of on-line articles as well as on-line research Topics enhanced by special illustrations, Animations, audios and videos.
Our Mission to explore Vedic knowledge to Next Generations with adding new technologies like 3D Animations, Documentaries, Virtual Reality and Augmented Reality.  Generally People who have studied the Vedas have not studied the modern sciences. The experts on science have not studied the Vedas. This Vedic Research Autonomous Foundation will bridge the gap. It will unearth the meaning of every line in the traditional texts and collaborate with the scientific community for exploring how Vedic knowledge can be used for Modern World.